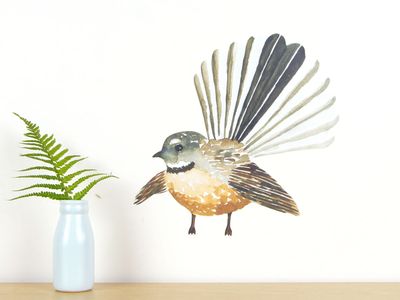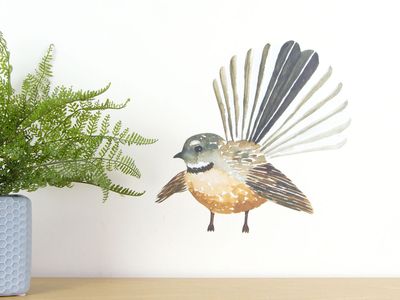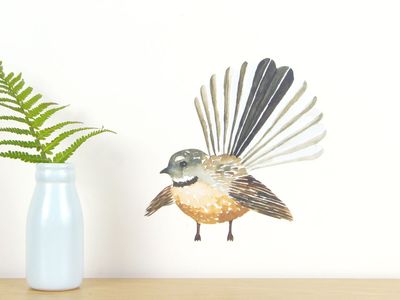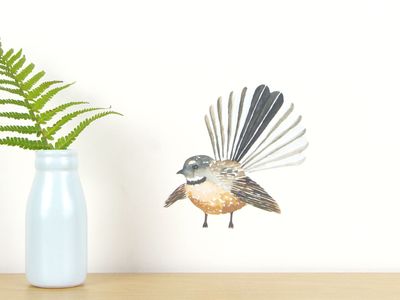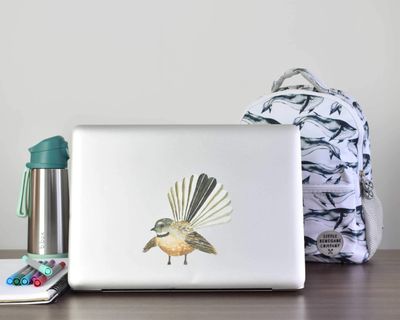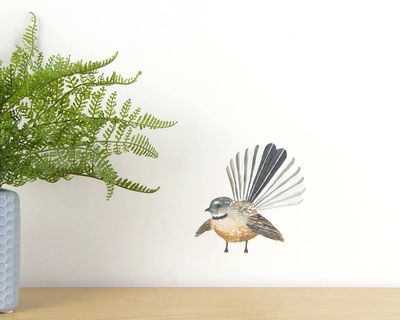 Fantail wall decal | Fantail wall art
$19.00
or 4 interest free payments of $4.75 with
learn more
Add some fantail wall art to your home with a watercolour fantail wall decal by Sticky ticky. The fantail is found all over New Zealand. It has a distinctive fanned tail, and is often heard chirping as it flies around from branch to branch. Commonly found in parks and gardens, they aren't afraid of people, and often get quite close, which might be why they are so well loved.
Removable wall decals are a great option for decorating your room, as you can move them around as often as you like. If you need to change the layout of the room, you can move them as required. Or you can just rearrange the design to keeps things interesting!

This fantail watercolour has been painted by artist Rose Wells, and then printed onto our fabric decal to create a beautiful décor for your space.
Tiny fantail wall decal:
1x Fantail - 13cm x 12.5cm
Small fantail wall decal:
Medium fantail wall decal:
1x Fantail - 29.5cm x 26.5cm
SKU: STR1264