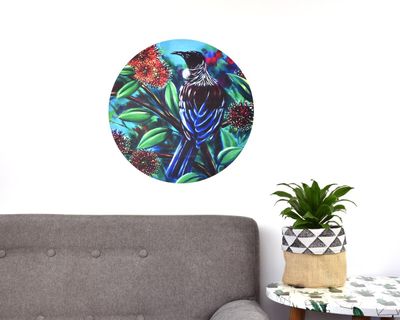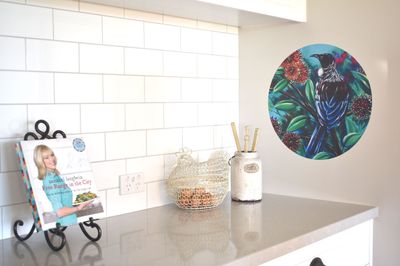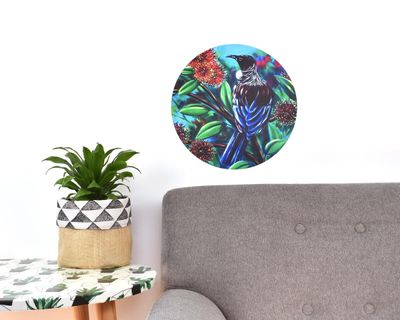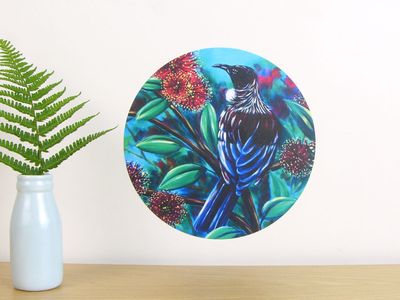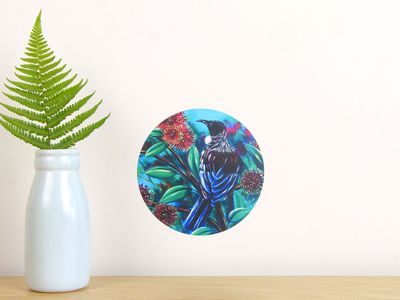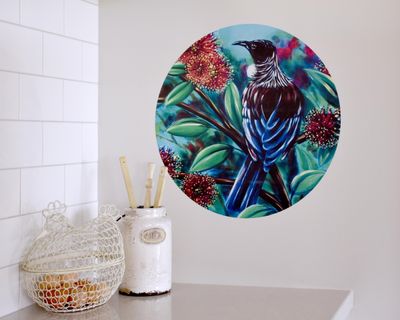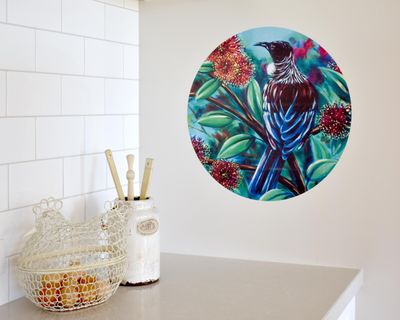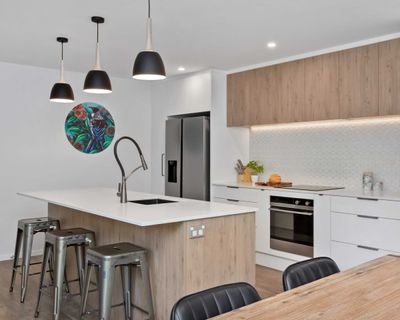 Tui wall decal dot | Tui wall art
Art by Ira
$219.00
or 4 interest free payments of $54.75 with
learn more
This beautiful piece of tui wall art from Art by Ira will add a New Zealand flavour to your home. Surrounded by Pohutukawa flowers, this will make a stunning statement in your home.
Ira Mitchell creates bright, bold artwork, bordering on the abstract.
Each original design is printed onto our fabric decal to create a beautiful décor for your space.
Tiny tui wall art decal dot
Size: 11cm diameter
Small tui wall art decal dot
Size: 22cm diameter
Medium tui wall art decal dot
Size: 34cm diameter
Large tui wall art decal dot
Size: 48cm diameter
Extra large tui wall art decal dot
Size: 72cm diameter
Extra extra large tui wall art decal dot
Size: 96cm (comes in two pieces) (not pictured)
SKU: SLR1822