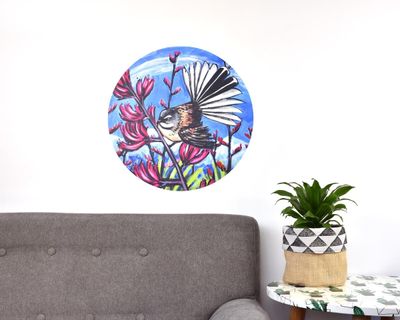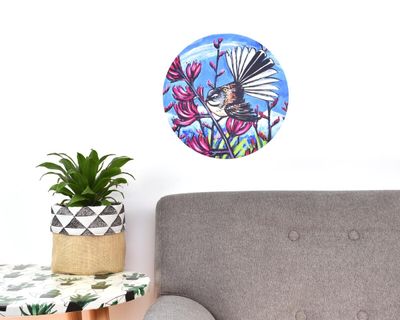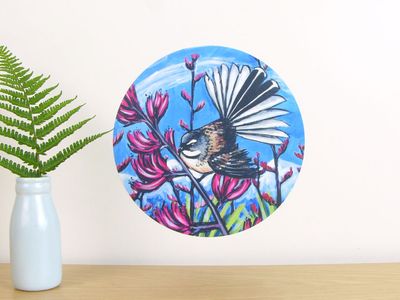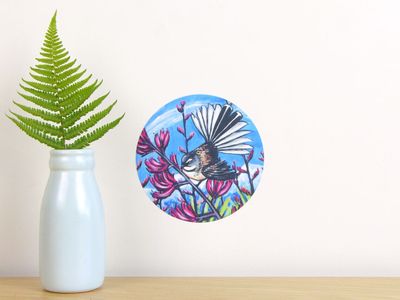 Fantail in Harakeke wall decal dot
Art by Ira
$42.00
or 4 interest free payments of $10.50 with
learn more
Ira Mitchell creates bright, bold artwork, bordering on the abstract.
This piece is titled 'Fantail in Harakeke' and comes as a reusable wall decal dot. The cheeky little fantail, also known as piwakawaka, is resting on the brilliant red harakeke flowers.
Each original design is printed onto our fabric decal to create a beautiful decor for your space.
Tiny fantail in Harakeke wall decal dot
Size: 11cm diameter
Small fantail in Harakeke wall decal dot
Size: 22cm diameter
Medium fantail in Harakeke wall decal dot
Size: 34cm diameter
Large fantail in Harakeke wall decal dot
Size: 48cm diameter
SKU: SLR1515