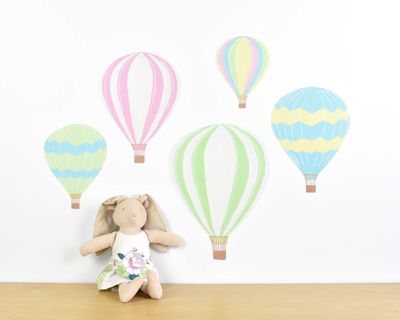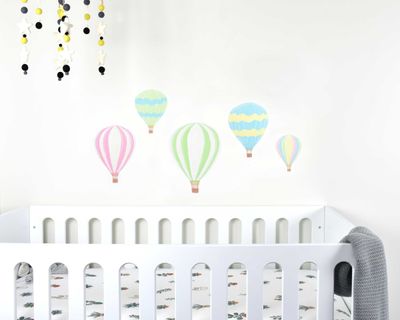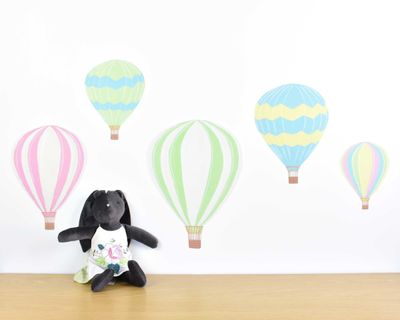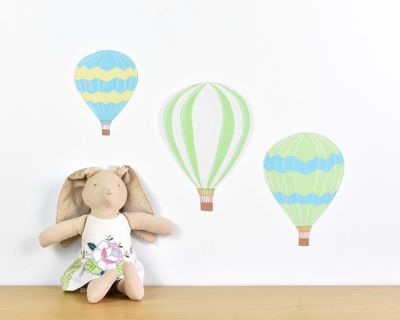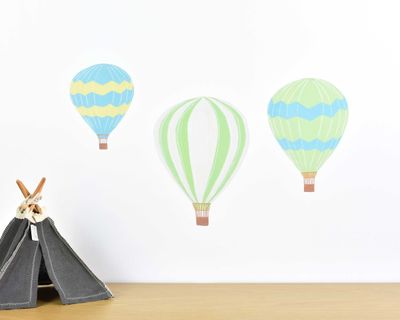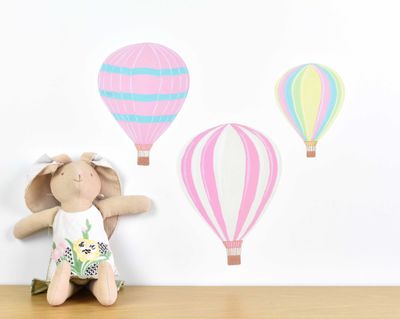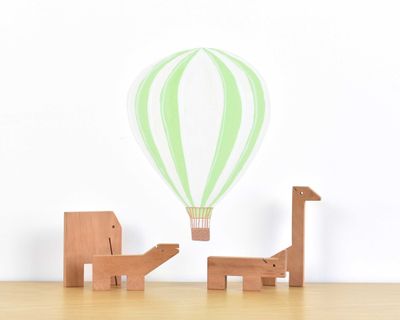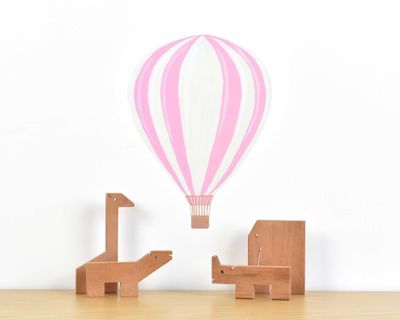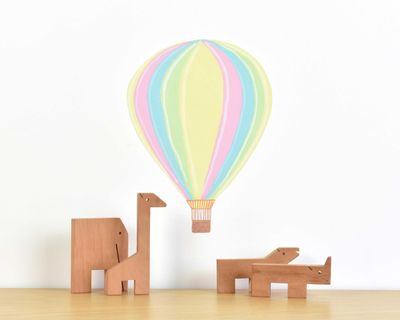 Hot air balloon wall decal
$32.00
or 4 interest free payments of $8.00 with
learn more
Up, up and away! Our pastel coloured hot air balloon decals are a great way to personalise your child's room. Painted in whimsical vintage colours, there are several different size and colour options to choose from.
Reusable hot air balloon wall stickers are a great option for decorating your baby's room, as you can rearrange them as often as you like. If you need to change the layout of the room, you can move them as required. Or you can just rearrange the design to keeps things interesting for your baby. Once your child gets older, you can remove the hot air balloon wall stickers and update them with something new.
Designed by the creative director of Sticky Ticky, Christchurch artist Rose Wells, her original hand-painted design is printed onto reusable decal fabric to create a versatile artwork for your space.
Small green hot air balloon wall decal includes:
1x green and white hot air balloon - 15cm x 20cm
Small pink hot air balloon wall decal includes:
1x pink and white hot air balloon - 15cm x 20cm
Small rainbow hot air balloon wall decal includes:
1x yellow, pink, blue and green hot air balloon - 15cm x 20cm
Medium green hot air balloon wall decals include:
1x green and white hot air balloon - 17cm x 23cm
1x green and blue hot air balloon - 15cm x 20cm
1x blue and yellow hot air balloon - 11.5cm x 15.5cm
Medium pink hot air balloon wall decals include:
1x pink and white hot air balloon - 17cm x 23cm
1x pink and blue hot air balloon - 15cm x 20cm
1x yellow, pink, blue and green hot air balloon - 11.5cm x 15.5cm
Large hot air balloon wall decals include:
1x green and white hot air balloon - 24cm x 32cm
1x pink and white hot air balloon - 26cm x 19.5cm
1x blue and yellow hot air balloon - 19cm x 25cm
1x green and blue hot air balloon - 15cm x 20cm
1x yellow, pink, blue and green hot air balloon - 13cm x 17cm
SKU: STR1474