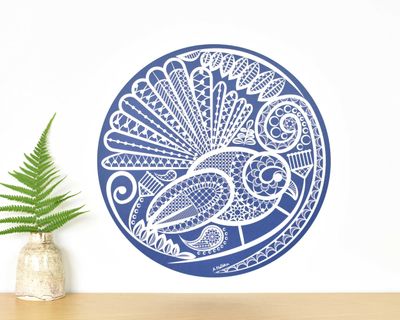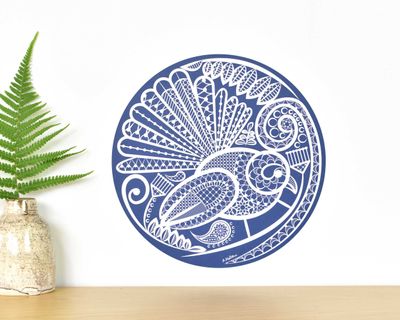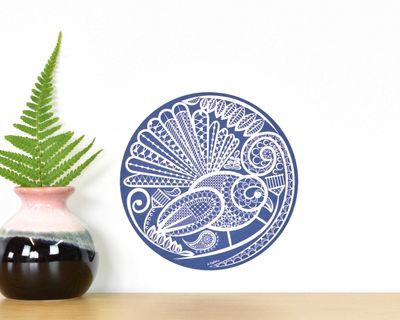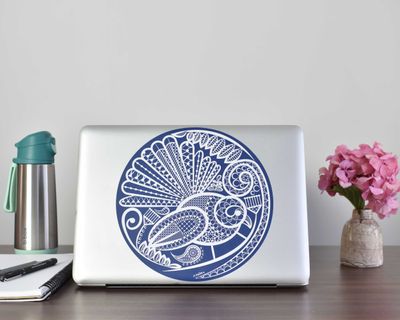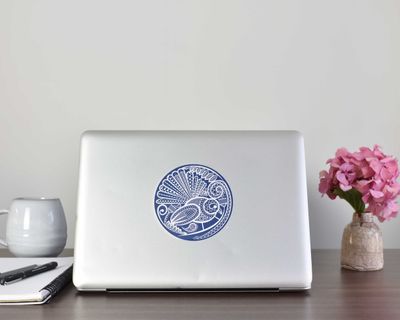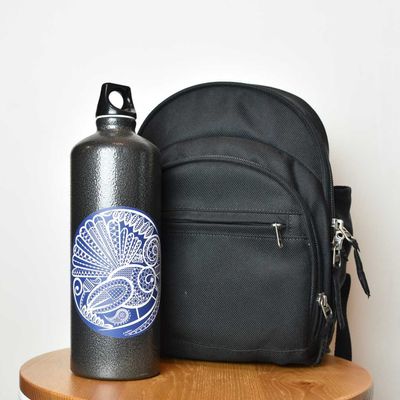 Fantail's lace wall decal dot
Anna Mollekin
$119.00
or 4 interest free payments of $29.75 with
learn more
This beautiful piece of fantail wall art from Anna Mollekin will add a New Zealand flavour to your home. It is reproduced on a high quality fabric wall decal dot. You can add your fantail wall decal to the wall, your laptop, drink bottle – or any smooth surface.
'Fantail's Lace' (April 2020 - original pen drawing August 2018) by Auckland-based New Zealand Contemporary Artist Anna Mollekin. This artwork depicts circular stylised lace patterned artwork of an NZ Fantail / pīwakawaka amongst NZ flora. This artwork was initially drawn in ink pen and then digitally drawn, and the artist digitally signed it.

"This artwork was inspired by my love of New Zealand and its beautiful flora and fauna. New Zealand is the fabric of my being."
Designed by Auckland artist Anna Mollekin, her original design is printed onto our fabric decal to create a beautiful décor for your space.
Tiny Fantail's lace wall decal dot
Size: 11cm diameter
Small Fantail's lace wall decal dot
Size: 22cm diameter
Medium Fantail's lace wall decal dot
Size: 34cm diameter
Large Fantail's lace wall decal dot
Size: 48cm diameter
Extra large Fantail's lace wall decal dot
Size: 72cm diameter
SKU: SLR1756