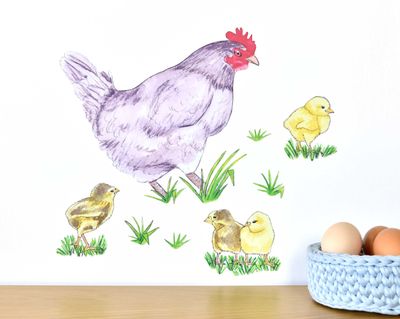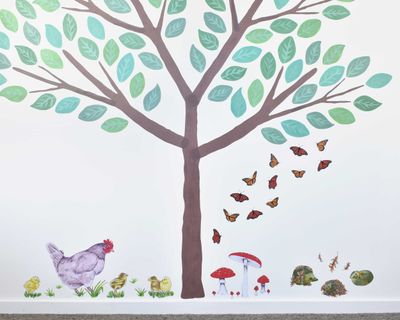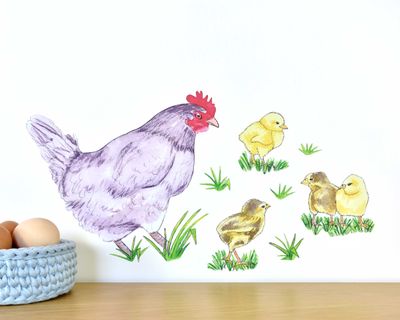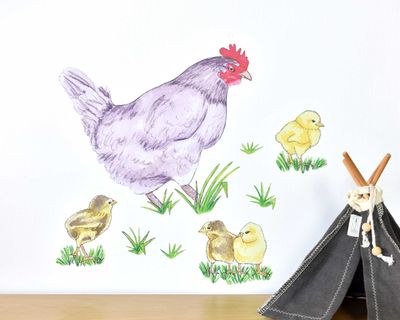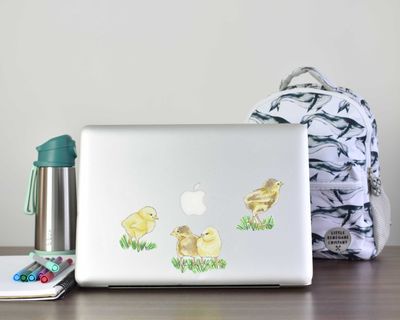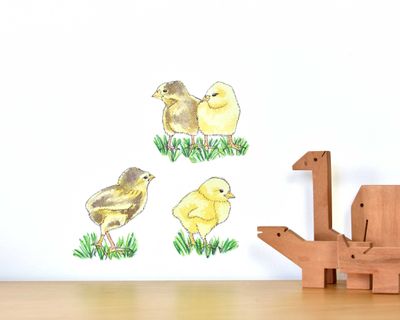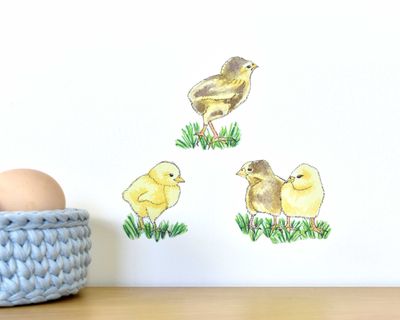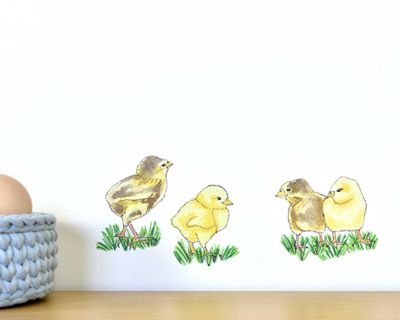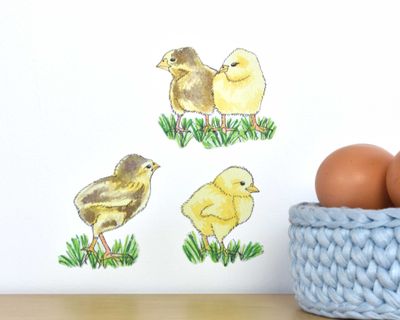 Chicken wall decals
Penny Royal Design
$59.00
or 4 interest free payments of $14.75 with
learn more
This hen and chicks wall decal set will add a homely, country feel to your home. Put them up in the kitchen, or in the kids farmyard themed bedroom. This illustration was created for a book called 'Lavender's Eggs', and is based on a true story.
Removable decals are a great way to decorate, especially in children's rooms. As your child gets older, you can remove the decals and update them with something new. Reusable wall decals can be rearranged as often as needed. If you need to change the layout of the room, you can move them accordingly. Or you can just rearrange the design to keeps things interesting.

Designed by Nelson illustrator Penny Royal, her original design is printed onto our fabric decal to create a beautiful décor for your space.

Tiny chicks wall decal
1x yellow and brown chick - 7cm x 7cm
1x yellow chick - 5cm x 6cm
1x pair of chicks - 7.5cm x 7cm
Medium hen and chicks wall decal
1x lavender hen - 27cm x 23cm
1x yellow and brown chick - 10cm x 10cm
1x yellow chick - 7cm x 8cm
1x pair of chicks - 10cm x 9cm
4 clumps grass – 5cm x 4cm, 4.5cm x 3.5cm, 2cm x 3.5cm (2)
SKU: SLR1128