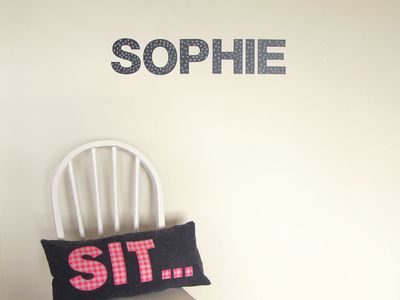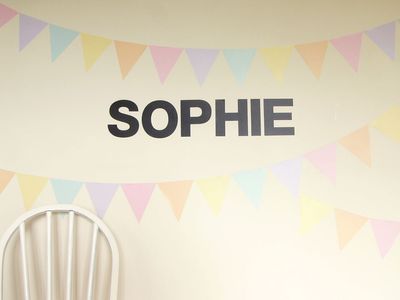 Chalkboard letter wall decal
$18.00
or 4 interest free payments of $4.50 with
learn more
Chalkboard letter decals are a great way to get creative. Write your child's name, or a favourite word or place. Draw on it with chalk to add a personal touch, and change the artwork whenever you want.
Mix and match them with our geometric range for a whole new look.
For use with chalk and a duster. As StickyTiki is a fabric and doesn't have a gloss finish, chalk pens may not erase off cleanly.
Size: 12cm high. Widths vary, from 3cm (I) to 16cm (W).
All letter are capitals.
Stocks are limited. Missing letters can be printed to order, hence the higher price. The $1 letters are seconds with minor blemishes on them.
Some available words are:
2 letters:
IF, IT, IQ, OF, QR, QT, TO, UV
3 letters:
FOR, FIR, FIT, FIX, FOX, FUR, FYI, IOU, OUT, RUT, TIF, TOO, TUI, ZOO
4 letters:
FIZZ, FOUR, FUZZ, QUIT, QUIZ, ROOT, ROUT, RUFF, RUST

5 letters:
FORGO, FRUIT, FUZZY, QUIFF, QUIRT, QUITS, ROOTS, VIRUS

6 letters:
FRUITY
SKU: STR1250-P