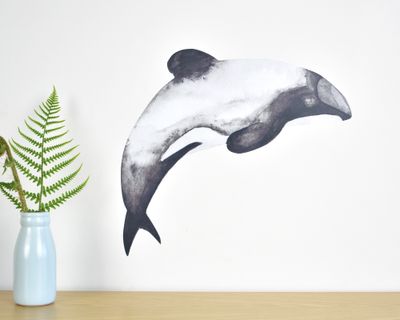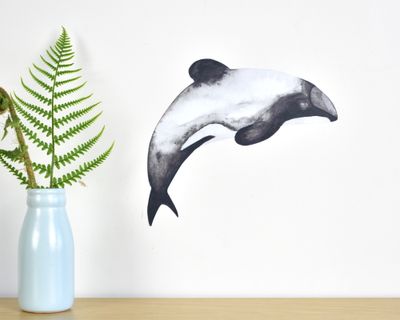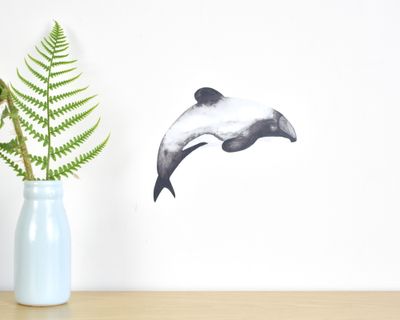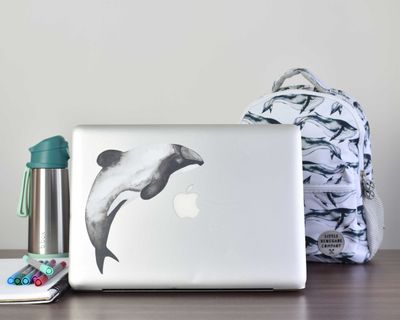 Dolphin wall decal
$18.00
or 4 interest free payments of $4.50 with
learn more
For any easy way to brighten up your space, add a dolphin wall decal to your room. The New Zealand dolphin is commonly known as the Hector's dolphin. There is also a critically endangered subspecies known as Maui's dolphins.
Reusable dolphin decals for walls are a great option for decorating your room, as you can rearrange them as often as you like. You can also use a dolphin wall sticker to personalise your laptop, or fridge. When it's time for a change child gets older, you can remove the dolphin wall decals and update them with something new.

Designed by the creative director of Sticky Ticky, Christchurch artist Rose Wells, her original hand-painted dolphin wall art design is printed onto reusable decal fabric to create a versatile selection of dolphin decals for your space.
Tiny Dolphin wall decal
Contains:
Small Dolphin wall decal
Contains:
Medium Dolphin wall decal
Contains:
SKU: STR1267