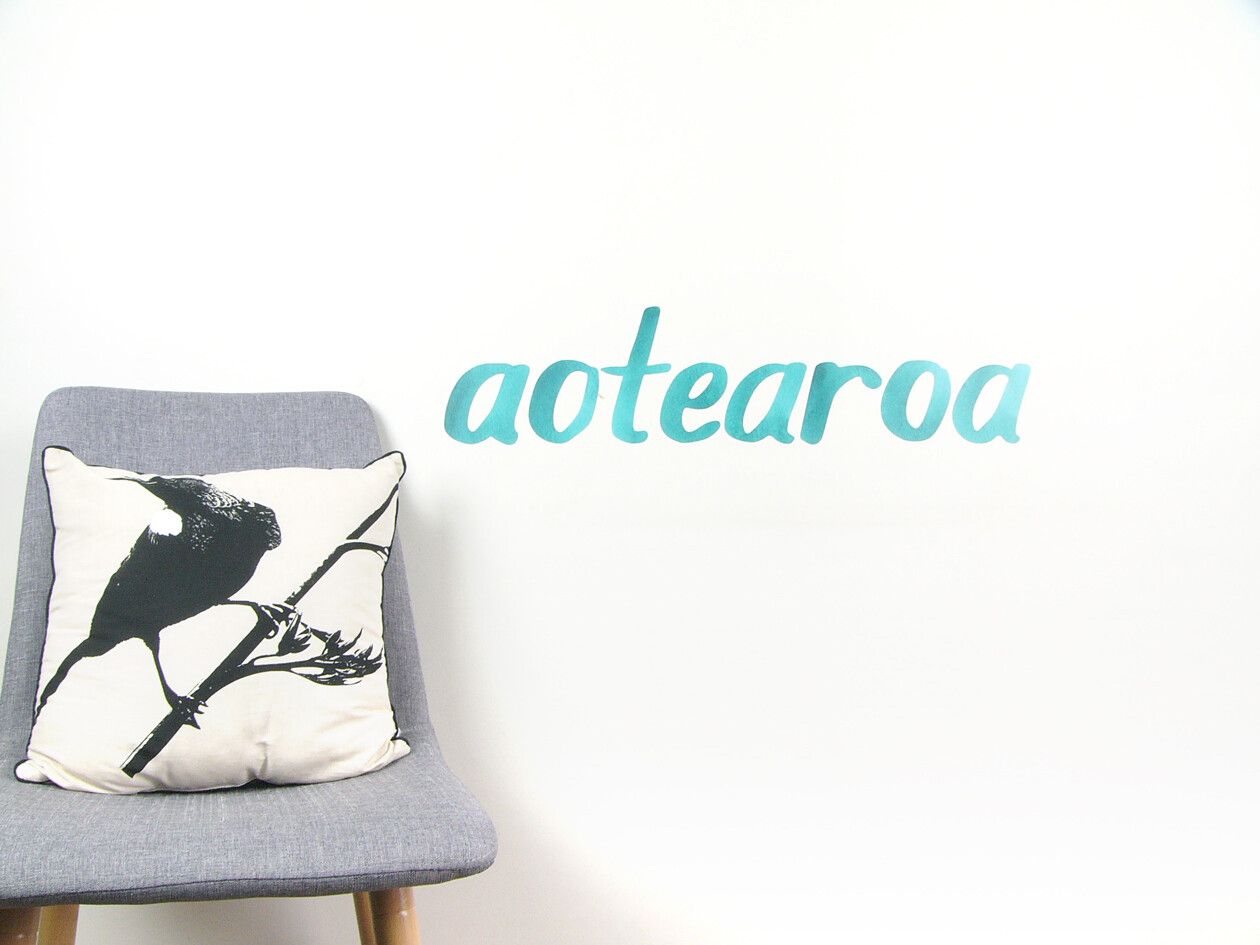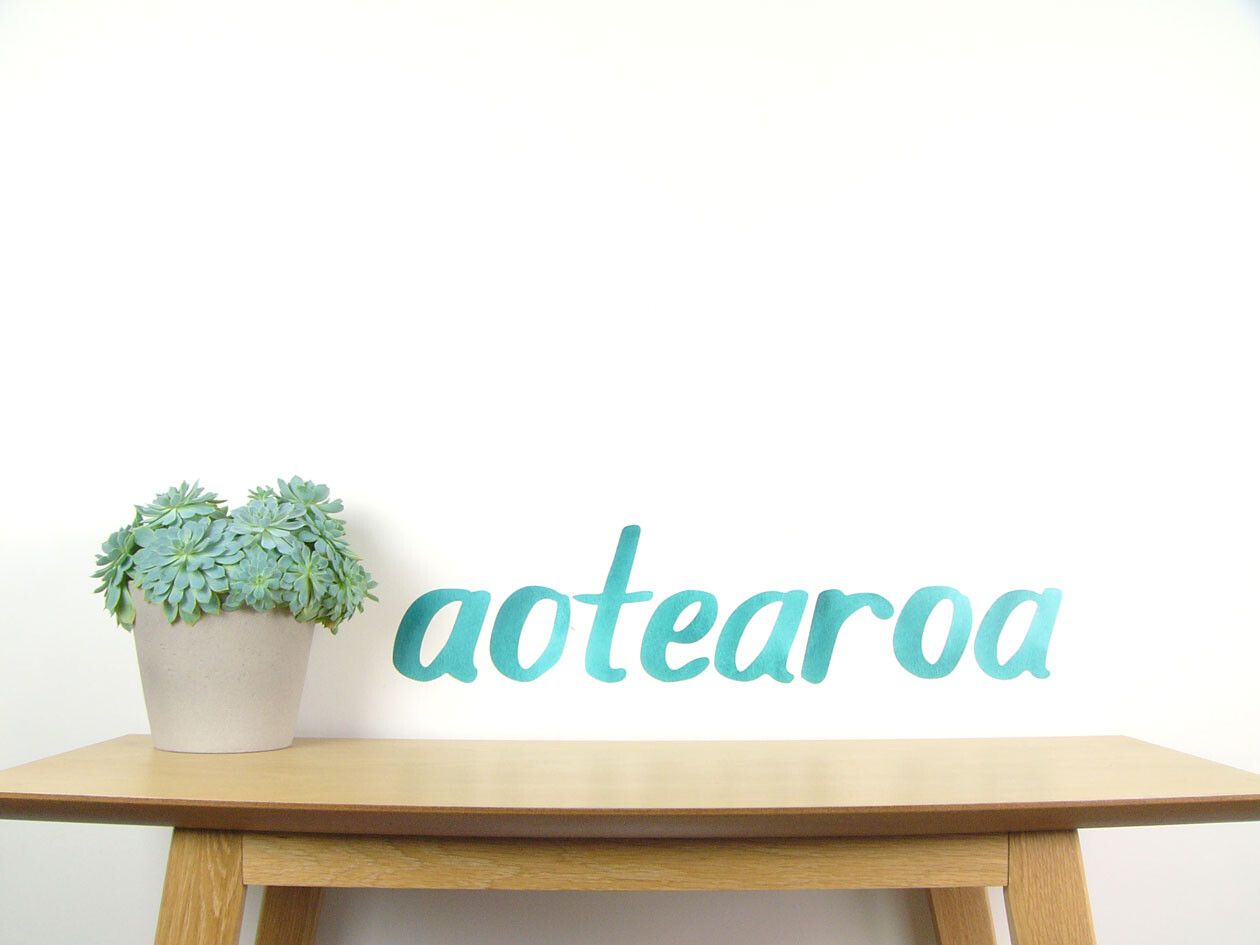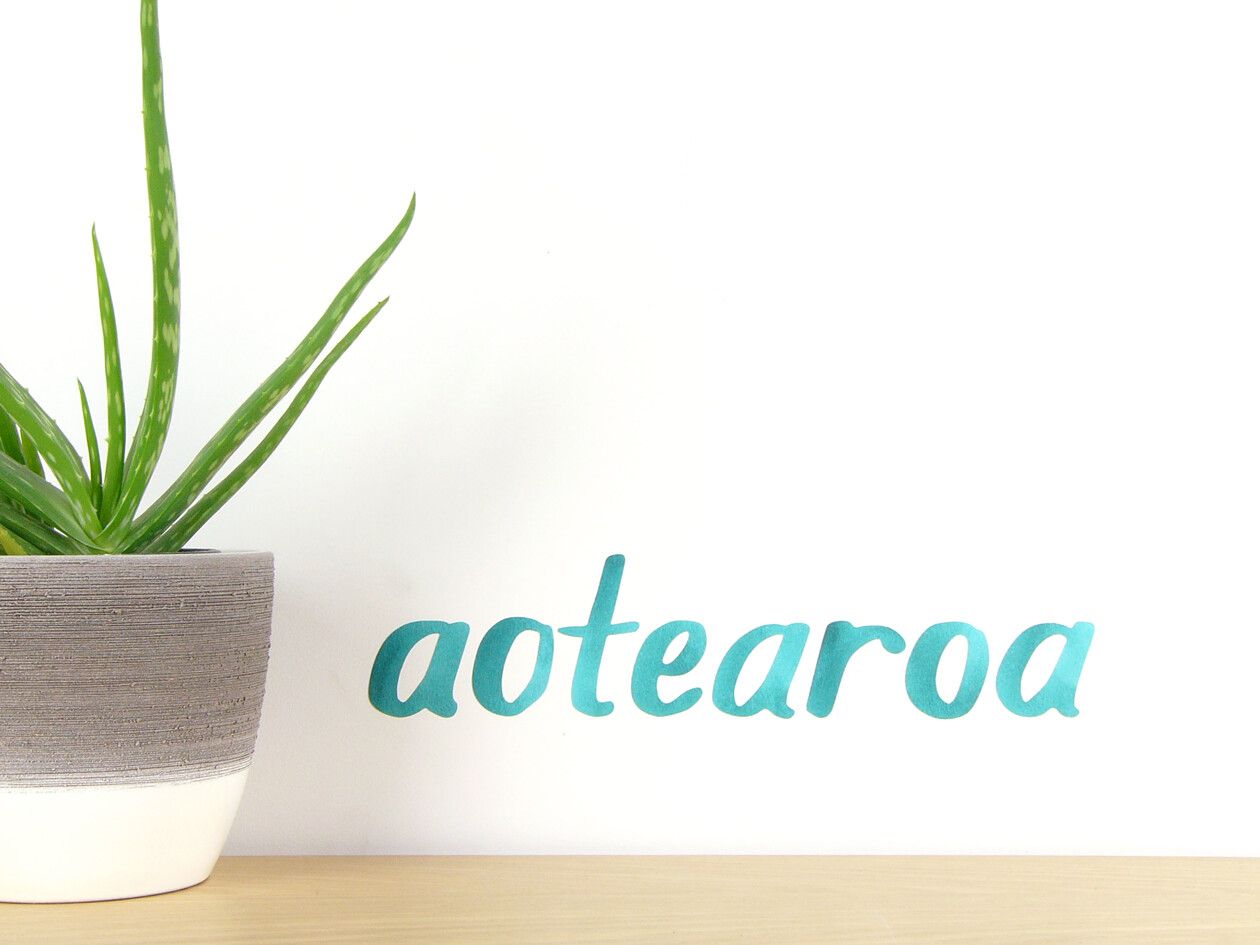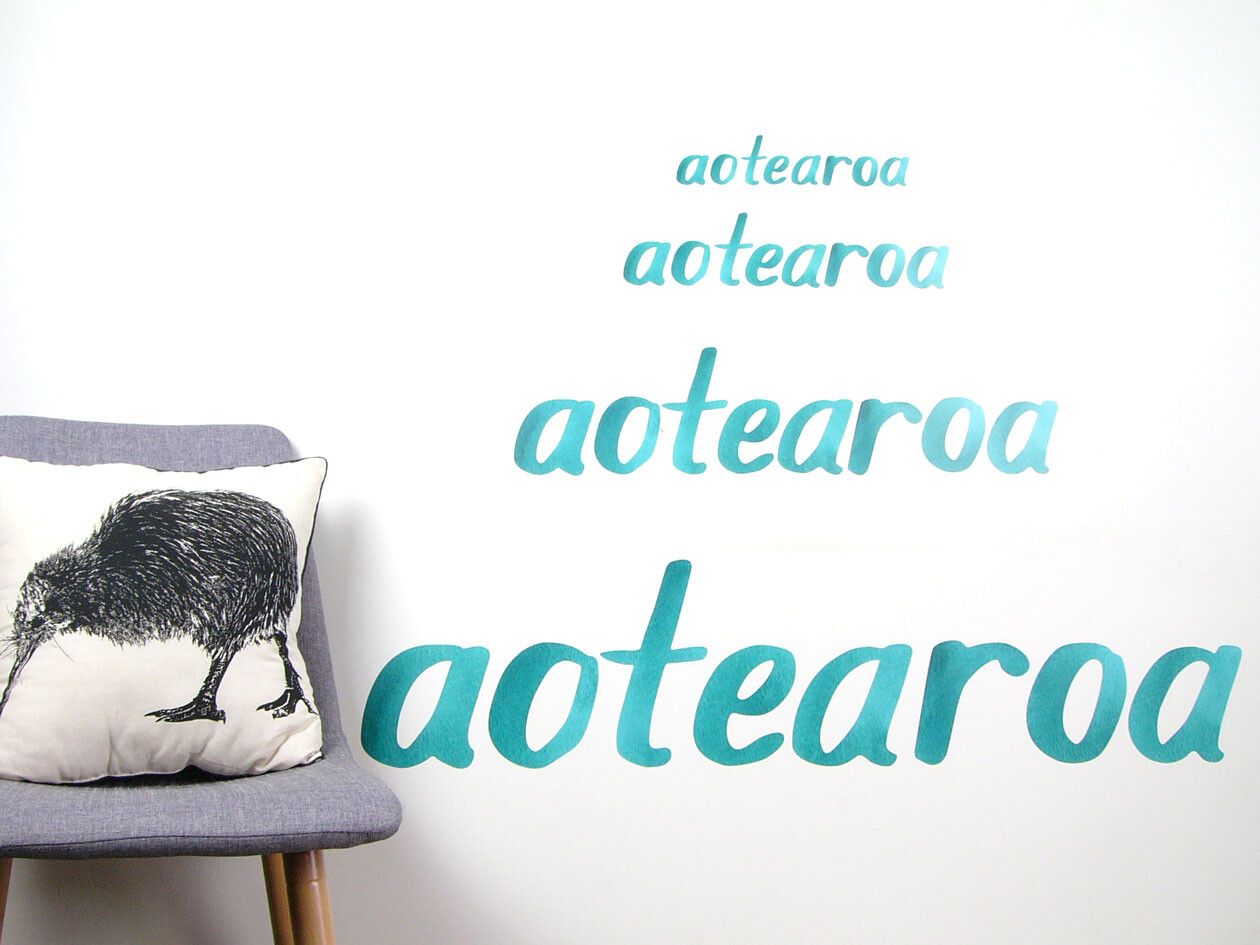 Aotearoa wall decal
This product option is unavailable. View other options.
Aotearoa is the Maori name for New Zealand, and translates as 'long white cloud'.
Our aotearoa is hand painted in watercolour, then printed by us onto our fabric decal to create a beautiful contemporary décor for your space.
Sheet sizes
Tiny: 12cm x 15cm (finished size approx 7 x 30cm)
Medium: 34cm x 24cm (finished size of word approx 16cm x 68cm)
Contains: 3x a, 2x o, 1x t, 1x e & 1x r.