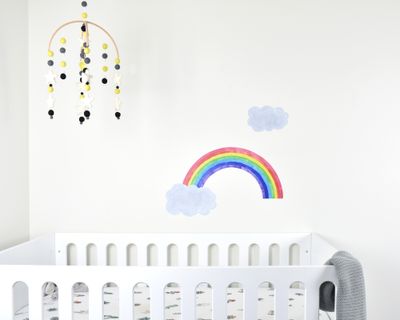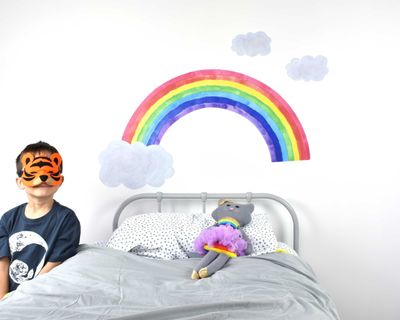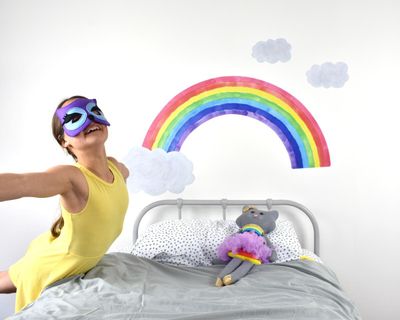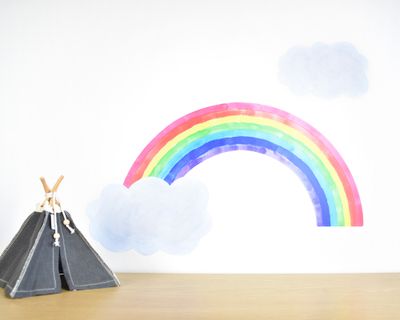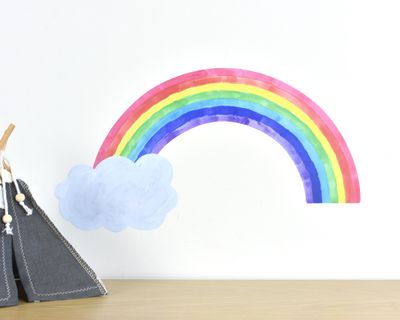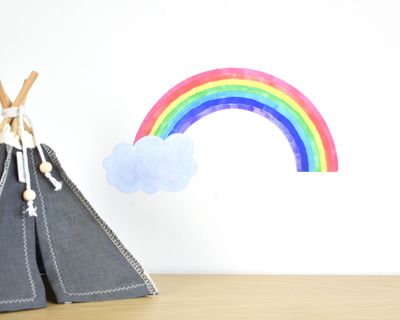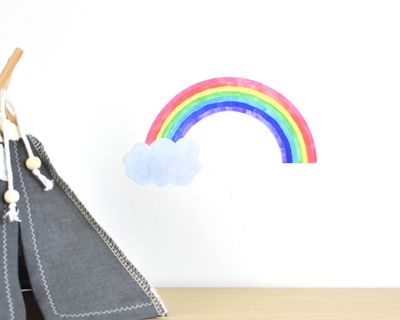 Rainbow wall decal
$189.00
or 4 interest free payments of $47.25 with
learn more
Add a splash of colour to your walls with a bold, bright rainbow wall decal. They are removable and reusable, so you can take them off and move them around whenever you like. Each rainbow decal comes with a cloud which can be positioned wherever you like.
Removable rainbow decals are a great way to decorate, especially in children's rooms. As your child gets older, you can remove the decals and update them with something new. Reusable wall decals can be rearranged as often as needed. If you need to change the layout of the room, you can move them accordingly. Or you can just rearrange the design to keeps things interesting.

This rainbow decal has been painted in gouache by artist Rose Wells, and then printed onto our fabric decal to create a beautiful décor for your space.
Tiny rainbow wall decal contains:
1x Rainbow - 15cm x 7.5cm
1x Cloud - 7cm x 4cm
Small rainbow wall decal
1x Rainbow - 21cm x 20.5cm
1x Cloud - 9.5cm x 6cm
Medium rainbow wall decal
1x Rainbow - 35cm x 17.5cm
1x Cloud - 16cm x 10cm
Large rainbow wall decal
1x Rainbow - 53.5cm x 27cm
2x Clouds - 27cm x 16.5cm, 22cmx 13.5cm
Extra large rainbow wall decal
1x Rainbow - 94cm x 47cm
3x Clouds - 39cm x 25cm, 20.5cm x 13cm, 19.5cm x 12.5cm
SKU: STR1068