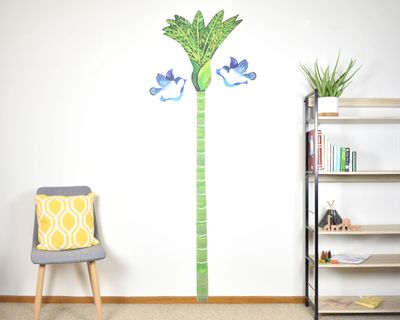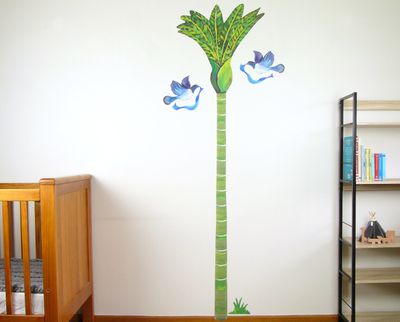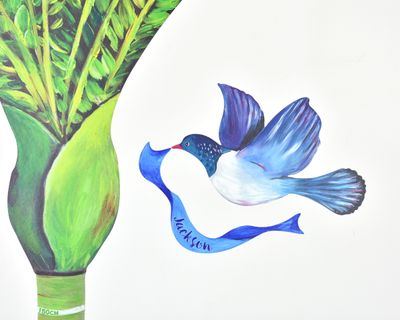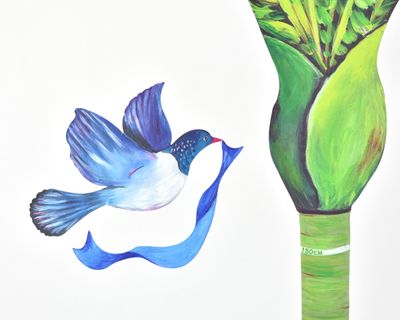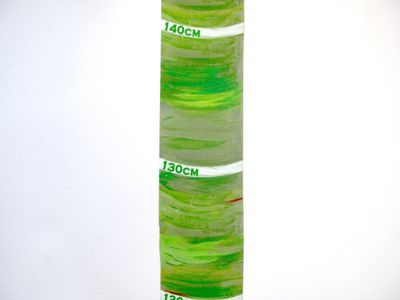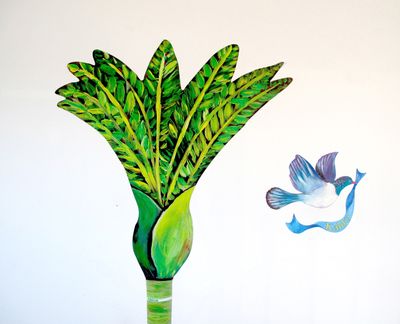 Growth chart decal - Nikau Palm tree
$249.00
or 4 interest free payments of $62.25 with
learn more
A growth chart decal is a great way to record your child's height as they grow. Our beautiful Nikau growth chart is completely unique and you won't find anything else like it. The gorgeous Nikau Palm is native to New Zealand and grows up to heights of 10 metres or more.
Keep a delightfully precious record of your childrens growth, take the growth chart with you when you move house, roll it up on its backing sheets and put away when your children have flown the coop.
We have included two Kererus (a native NZ pigeon). The birds will carry ribbons in their beaks which can be customised with your child/s names, or you can write them on yourself. This decal is designed to be written directly onto with a marker pen (sharpie) or even a normal pen or chalk will do.
The trunk comes in metric or imperial measurements, or with no numbers if you wish. We can print names onto the ribbons, please add details in notes at checkout if you would like these added. Extra birds and ribbons are available by request.
Sheet size is 60cm by 67cm / 24 by 27 inches for head and 9.5cm by 155cm / 4 by 62 inches for trunk
Mural contents -
1 x Trunk
2 x Kereru pigeons
1 x Nikau Palm head
2 x customised ribbons
1 x grass clump
SKU: STR1025