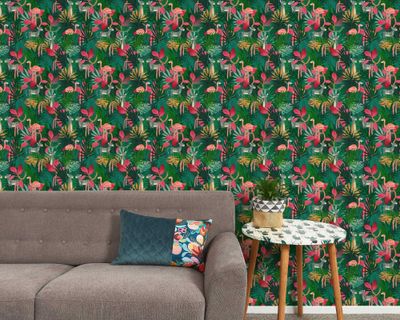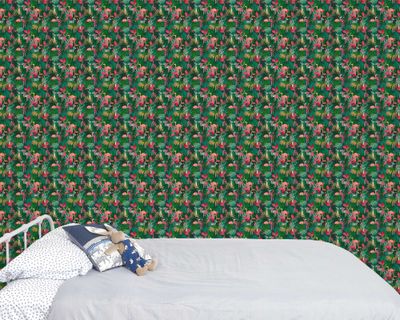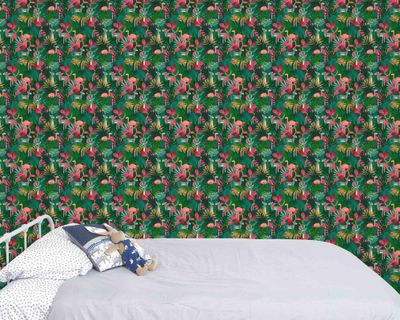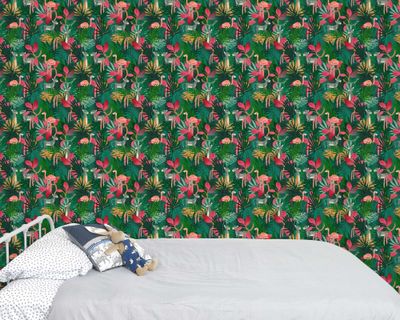 Tropical jungle wallpaper - lush
Katherine Quinn
$75.00
or 4 interest free payments of $18.75 with
learn more
Cheetahs and flamingos in a lush tropical jungle wallpaper. Made with a self-adhesive, repositional and removable material, our wallpaper is easy to apply, just peel and stick. Add some bold pattern and colour to your space with removable wallpaper. Not just for walls, it can also go on furniture or doors.
Width
Available in two widths, 48cm and 72cm. Choose the size which best suits your project. If you'd like it cut to a different size, select a wider size than your required width, and purchase a custom cutline add-on. Specify the required dimensions at checkout.
Repeat size
Available in three different repeat sizes.
Small: 240mm x 196mm
Medium: 360mm x 294mm
Large: 480mm x 392mm
Due to the nature of repeats, the different sizes aren't available in all widths. 48cm width has the small and large option, while the 72cm wide has the small and medium option.
Length
All the specified lengths are in full repeat, so they can be joined top and bottom as well as width ways. If you are after a precise length, select a length longer than your required length, and purchase a custom cutline add-on. Specify the required dimensions at checkout.
Cutline
All pieces are cut to the size specified in the dropdown menus. If you would like a custom size or shape, please purchase a custom cutline add-on. There are two options - simple geometric shapes such as a rectangle or circle, or complex, for more detailed shapes.
Standard/Blockout
Our removable wallpaper fabric has a fine, woven texture and comes in two thicknesses. The slightly thinner 'standard' option is slightly see through, so dark patterns and colours underneath can show through. This option works best on light, even colour surfaces such as a painted wall. The slightly thicker 'blockout' option doesn't let colours beneath show through, so it is good for patterned or darker coloured surfaces. The extra thickness also makes it more suitable for covering slightly textured surfaces, such as old wallpaper.
The default option is Blockout. Please specify at the checkout if you would prefer the Standard option.

SKU: SLR4104-480-SM-1.0m