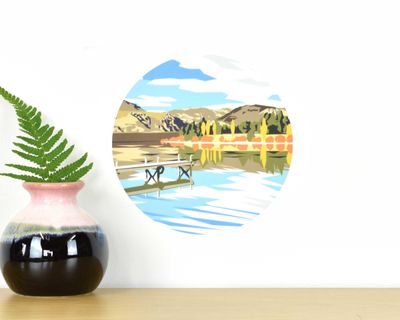 Old Cromwell Town Wharf wall decal dot
Art by Ira
$10.00
Discounted from $17.00
or 4 interest free payments of $2.50 with
learn more
Ira Mitchell creates bright, bold artwork, bordering on the abstract. This beautiful painting of the Old Cromwell Town Wharf in Central Otago will add a New Zealand feel to your home.
Found in the Cromwell Heritage Precinct, it is located in Central Otago, in the South Island of New Zealand. The old town was flooded after the Clyde hydro dam was built, and some of the old buildings were relocated to the new town centre.
Each original design is printed onto our fabric decal to create a beautiful piece of wall art for your space.
Tiny: 11cm diameter
SKU: SLR1953