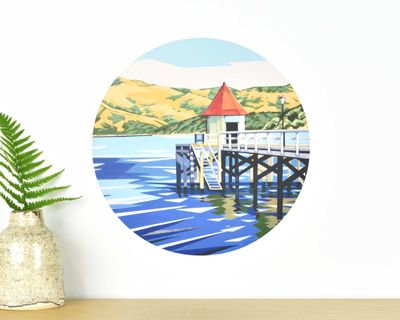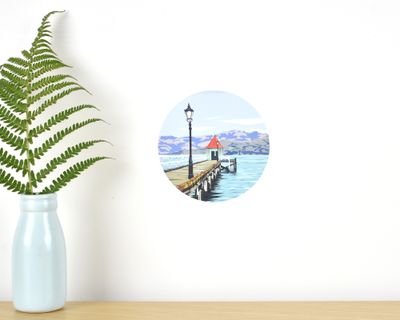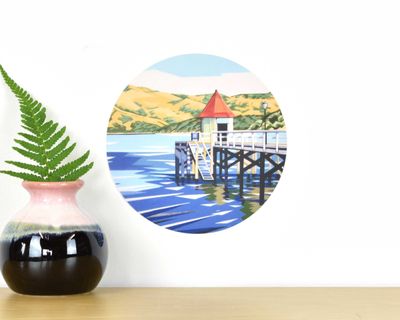 Dalys Wharf wall decal dot
Art by Ira
$10.00
or 4 interest free payments of $2.50 with
learn more
Ira Mitchell creates bright, bold artwork, bordering on the abstract. These beautiful artworks of the old Akaroa Wharf, Daly's Wharf will add a New Zealand feel to your home.
Daly's Wharf is the original wharf in Akaroa. Nestled in the Akaroa Harbour, it is located in Banks Peninsula, Canterbury, New Zealand.
Each original design is printed onto our fabric decal to create a beautiful piece of wall art for your space.
Available in two editions.
No 1 - Wharf to the left of the picture
No 2 - Wharf to the right of the picture
Tiny: 11cm diameter
Small: 22cm diameter (only available for edition #2)
SKU: SLR1949