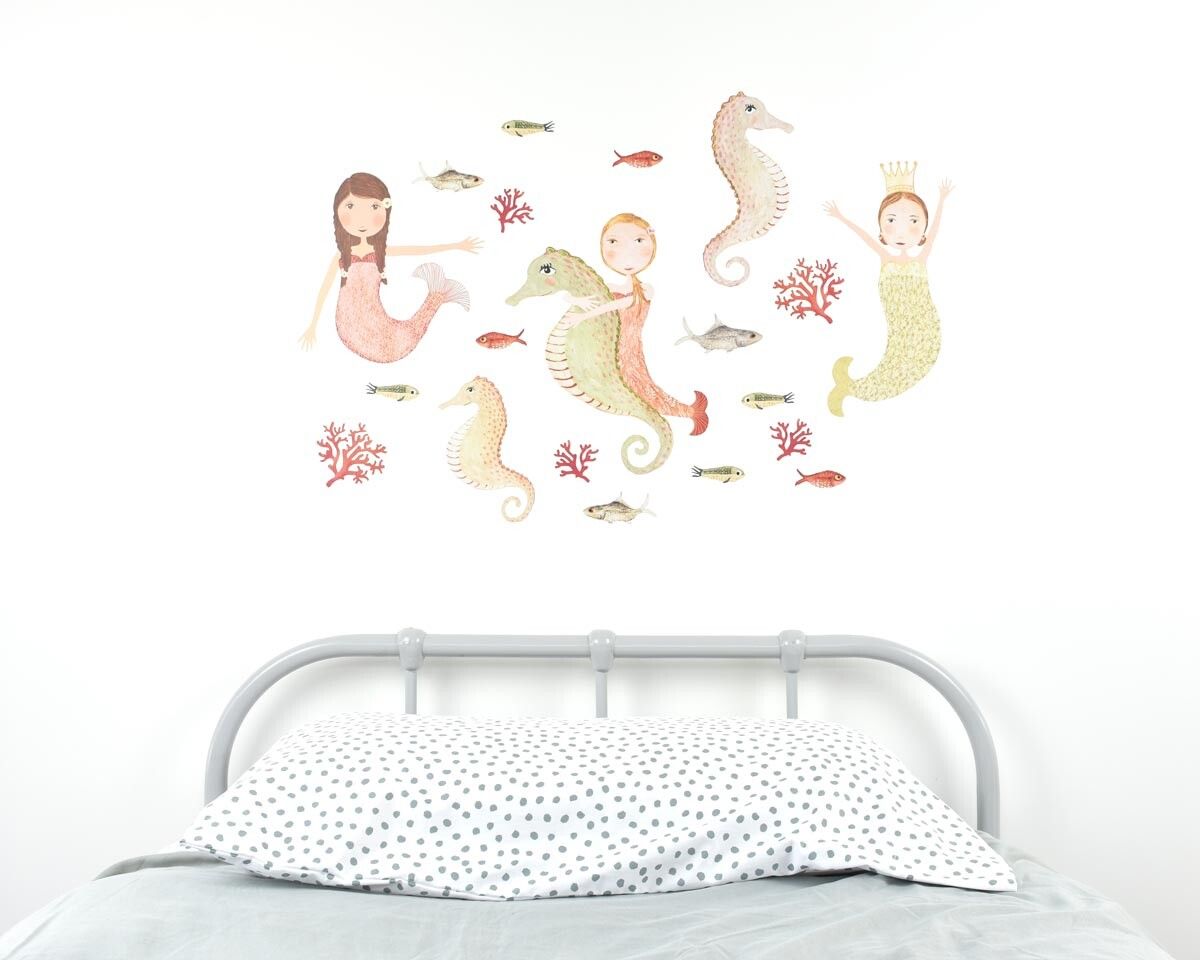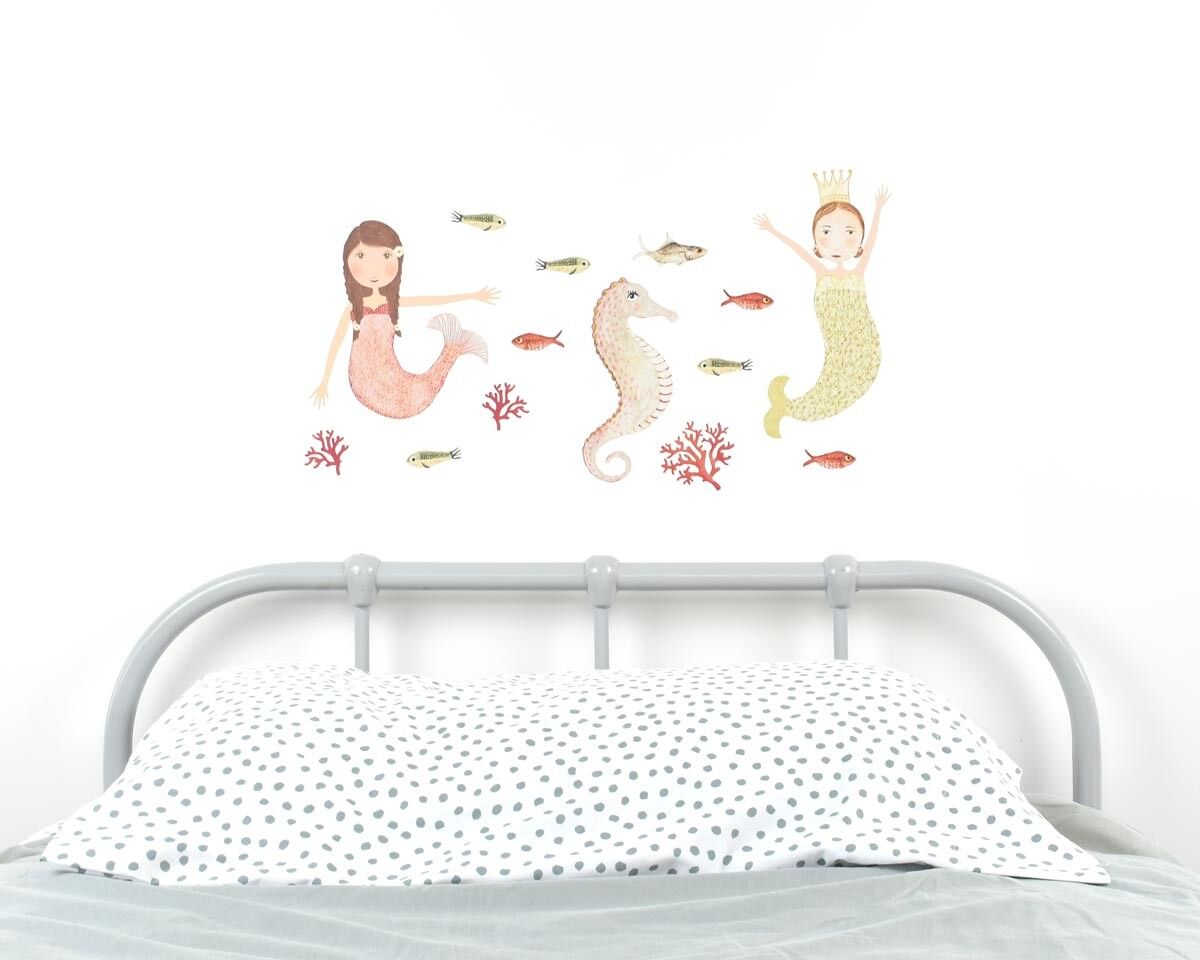 Mermaid wall decals
Katherine Quinn
$59.00
or 4 interest free payments of $14.75 with
learn more
Adorn your bedroom with this gorgeous set of mermaid decals. They come with seahorses, fish and seaweed to set the scene. These mermaid wall stickers would look great in a nursery, or girl's bedroom.
Reusable mermaid decals for walls are a great option for decorating your child's room, as you can rearrange them whenever you like. If you need to update the room, you can move them as required. When your child gets older, you can remove the mermaid wall stickers and update the room with something new.

Designed by Hawkes Bay artist Katherine Quinn, and available in two sizes – medium and a large mermaid decal, her original design is printed onto our fabric decal to create a beautiful decor for your space.
Medium Mermaid wall decals
Sheet size is 24cm by 34cm and contains:
2x mermaids - 13cm x 24.5cm (crown), 15cm x 18cm (brown hair)
1x seahorses - 19cm x 8cm
1x grey fish - 7.5 x 3.5cm
3x small red fish - 5cm x 2cm
4x small green fish - 5.5cm x 2cm
1x large seaweed - 7.5cm x7 cm
2x small seaweed - 4.5cm x 4.5cm
Large Mermaid wall decal
Sheet size is 44cm by 48cm and contains:
2x mermaids - 16cm x 29cm (crown), 21.5cm x 22cm (brown hair)
1x mermaid with seahorse - 29cm x 16cm
2x seahorses - 22.5cm x 10cm, 17.5cm x 10cm
1x large fish - 10.5cm x 5cm
2x medium fish - 8.5cm x 4cm
2x small red fish - 6cm x 2.25cm
4x small green fish - 6.5cm x 2cm
2x large seaweed - 9cm x 8.5cm
2x small seaweed - 5.5cm x 5.5cm
SKU: SLR1123